Original has its first promotion area in Flow Festival in Helsinki
Original's first area in Flow Festival is a success. Co-operation will continue.
Surprisingly, Berlin is just down the pier
Original has its first area in the Flow Festival with the theme "A Pier from Berlin".
In 2014, Original Long Drink built its first area to the Flow Festival with the theme "A Pier from Berlin". A large pier is built in the festival area, and by taking a photograph on the dock, festival guests can win a trip to Berlin. The area gains popularity by attracting tens of thousands of festival guests to visit the pier.
In 2018, Original builds a concrete village to Flow Festival
Original Long Drink makes a spectacular concrete village in the festival area
In August 2018, Original is a more visible actor in Flow Festival than ever before. Original's area is an impressive concrete village that symbolizes Original Long Drink's nicknames Concrete and Concrete water.
Original Long Drink has built a "Walk of Grey" to the middle of the village. Finnish celebrities have designed their own concrete tiles in the style of Hollywood Walk of Fame. Walk of Grey tile is created by for example by Original's brand ambassador Kimi Räikkönen, hockey players Tuukka Rask, Christian Ruuttu, Sean Bergenheim, and Markus Ketterer, as well as several artists featured in Flow Festival.
Original Street Art in Flow Festival in 2019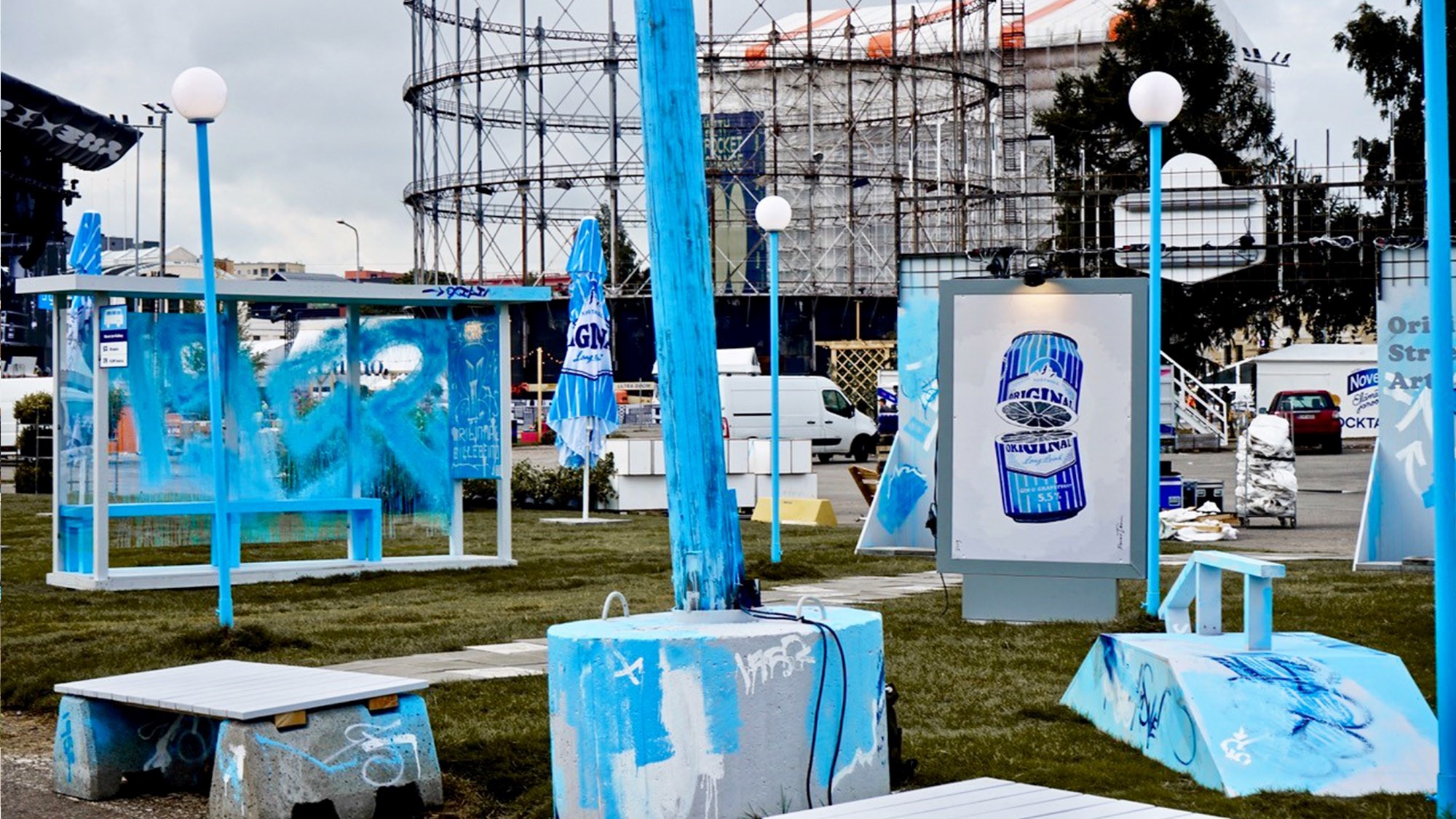 Year's 2019 Flow area dates back of the idea of Long Drink's nickname, concrete. A concrete park is adorned with street art with a color of Original Long Drink's blue packaging.
Street art is created to cover the grey concrete landscape, and so the fresh stripe pattern covers our Original concrete water. That's why the concrete park gets an elegant long drink striped pattern.